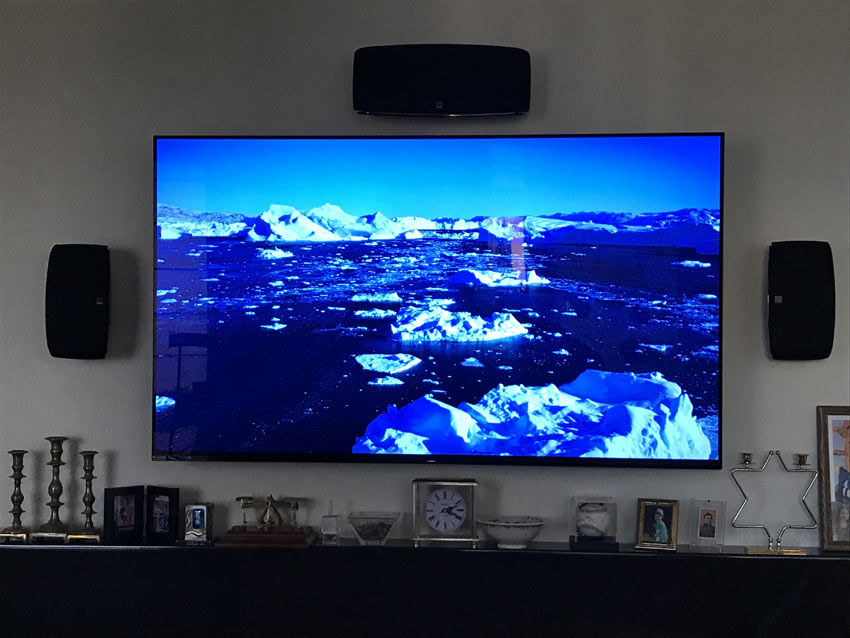 10 Apr

New Look and Sound for Contemporary Apartment in Fort Lee, NJ

This project was for an apartment in a Fort Lee, NJ High Rise. The client asked us to design a system for their family room. We took an existing 20-year old system and worked with all of the prior equipment locations and cables. PAC upsized their TV, took 3 mini Bose Speakers and replaced them with higher quality Dali Speakers. The new Dali Speakers provide a much more sophisticated appearance and also blend with the contemporary design of their apartment. Plus the sonic performance upgrade was off the charts!

A stereo system for the modern day music lover:
When it comes to Audio Amplifiers, McIntosh is one of the best. This installation features a high-quality two channel music system with a McIntosh amplifier with both tubes and solid state circuits. PAC installed an E.A.T. turntable and a Blue Sound Vault that has 2TB of storage and rip cds and stores them for future playback. It takes about 10-minutes to rip a CD and holds thousands of CDs. Once ripped, the home owner can search their collection and choose what they want to hear, via an app on their phone. The sound quality is equal to the original cd. The speakers that flank on each side are Dynaudio Evoke 30 floor standing speakers from Denmark. Dynaudio continues to be a major and highly respected speaker brand, and is celebrating 45 years in business. This system puts out amazing sound and is a pleasure to listen to. This is another example of how PAC transforms people's living spaces with outstanding audio system designs. And the systems is also very easy on the eyes as well.